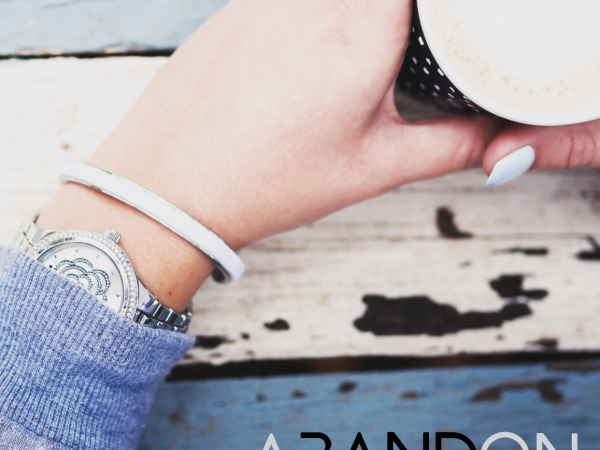 If you are anything like me and find yourself continuously looking for your hair band, then this pretty accessory is just for you! I always have great intentions of spending the day with my hair down but as the day progresses and life happens I end up scrambling to find a hair band to quickly put my hair up in a bun.
The Abandon Bracelet safely keeps your hair band on your wrist where you need it without leaving ugly elastic indentations. It comes in three elegant colour's, silver, rose gold and gold which makes it the perfect accessory for any outfit. Not only does the Abandon Bracelet turn into a fun accessory when colour coding your hair band to your outfit, it also looks elegant and gorgeous when worn on its own.
We added a pretty "dream big" inscription to the inside of each bracelet because pretty inspirations are what we are about.
Abandon Bracelets also make such perfect gifts for the girl who has everything! Our Abandon Youth Bracelets are for smaller wrists and are great keepsake gift ideas for Christenings, Baptisms, Flower Girls and special birthdays.